Our Practice
A private centre for comprehensive women's health management looking after rural, regional and metropolitan women.
Our team of doctors and allied healthcare professionals provide quality, holistic treatment from adolescence to menopause and beyond.
Our highly experienced multi-disciplinary team of experts work together to deliver holistic patient treatment and care.
Obstetrician Gynaecologist
MBBS (Melb), B.App.Sc (Rural Mgt) (Hon. I)(Qld) FRANZCOG (QLD)
We aim to support our patients across a spectrum of women's issues so you always know where you can go for quality care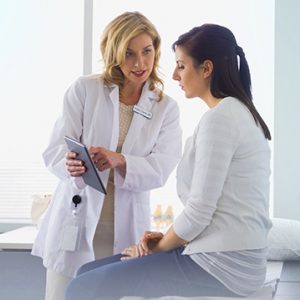 Brisbane City Gynaecologists
We understand that visiting a gynaecologist can feel intimidating, embarrassing or simply not a priority. Consequently, it falls to the bottom of many women's to do lists. At CWH, our supportive and caring experts are here to put you at ease and make your health our priority. Whether you are suffering from pelvic pain, heavy or painful menstrual bleeding, problems with menopause, incontinence or something entirely different, our specialists are here to help with the full range of gynaecological issues.
We can help with all your
gynaecological problems:
Pelvic Pain
Menstrual disorders
Infertility
Menopause
Adolescent gynaecology issues
Incontinence/urogynaecology
Laparoscopic and other surgeries
Pelvic organ prolapse
We strive to provide quality women's healthcare to metropolitan, rural and regional areas alike
For more information or to book an appointment
Phone 1800 791 332 or
Please send referrals to:
Fax: 07 3036 6532