Anaesthetist and Pain Medicine Specialist
Dr Kathleen Cooke FANZCA, FFPMANZCA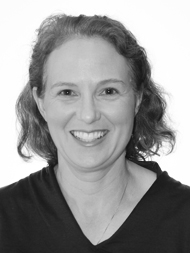 After Anaesthesia Fellowship, Dr. Cooke completed her pain medicine training at the Multidisciplinary Pain Management Unit, Royal Brisbane and Women's Hospital under the mentorship of Professor Tess Cramond, 2006. Further studies in paediatric anaesthesia and pain medicine were completed at the Seattle Children's Hospital, Seattle, USA, 2008-9 before returning to Brisbane.
Currently, she is the Medical Lead for Support Kids in Pain, SKIP and the adolescent pain program, LEAP, at St. Vincent's Brisbane.
Dr Cooke is interested in all aspects of pain management including procedural pain techniques for all ages, children, adolescents and adults.
Dr Kathleen Cooke is heavily involved in many charity and medical outreach programs, including:
Dr Kathleen Cooke holds many administrative and management roles in various organisations including:
Director Pain Managment, St. Vincent's Hospital, Medical Advisory Committee 2012-present
Member, Queensland Pain Medicine Faculty Committee 2010- 2014
CME co-ordinator, Qld Pain Medicine Faculty Committee 2011-2014
CME co-ordinator to Scientific Convenor of ASM
Dr Cooke enjoys travel, horse riding and music
Dr Kathleen Cooke